We are a couple of weeks from celebrating the birth of Jesus Christ and it is the perfect time to reflect back on our own re-birth. I can remember my re-birth like it was yesterday.
It was Sunday, December 18, 1988, and I was by myself in church. The preacher was giving an altar call. I was sitting on the pew thinking "I can't go up there, I have so many things that need to be different before I can walk forward." Many others have had the same experience. Then the pastor said, "Now there are some of you thinking you need to have everything right before you come forward, but that is not correct. You just need to come forward and then things will start to change." It was at this point that I stood up and went forward. I was nervous and excited at the same time. You see I really did not want to be a hypocrite.
Two weeks later on January 1, 1989, I was baptized. It was such a wonderful experience and my family was supportive and happy for me. Since my salvation experience happened during the Christmas season, many Christmas songs were sung during praise and worship.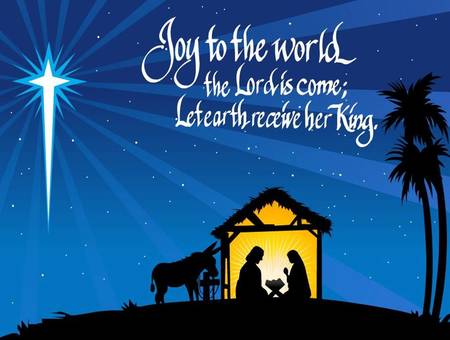 I honestly can say for the first time, these songs actually "meant something" to me. I now could understand what I was singing. Songs like, "Silent Night," "Hark The Herald Angels Sing," "Joy to the World," and others were now coming to life. Prior to being born again, I just sang the words without any real thought. After salvation, it just hit me like a light! These songs are about Jesus!
I was born again and NOW I was able to experience Christmas in a whole new way. It was truly beautiful. Even today, when I sing a Christmas song that is about our Lord and Savior, I am taken back to the first time these songs "came to life" for me. It is next to impossible for me to sing any of these songs without tears flowing down my cheeks at this point.
Isn't it amazing the transformation that starts instantly in our hearts when we are born again.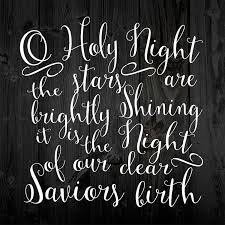 It all started with a little baby in a manger. Thank you Jesus for coming down from your place of splendor and comfort and providing us a way to have relationship with our Heavenly Father!
This Christmas take a few minutes and remember your re-birth. Remember the special things that God started instanteously in your heart and those areas He is still shaping and expanding.
Let the awe and wonder of that precious little baby melt your heart once again.