SYMBIS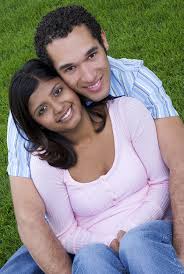 SYMBIS (Save Your Marriage Before It Starts) is a very well researched and accurate online assessment for YOUR relationship. Marriage is a blessing from God and should be treated as such.
Why INVEST in SYMBIS: When you acquire a driver's license, you must go through some "preparation" FIRST in order to test for that license. Sad to say, when one gets married, there is no "required" prepartion necessary. As long as the individual is the correct age and can afford the license fee, it's a done deal. This should be an alarming fact! For those who actually take a pre-marriage prep course and invest in their future, they become 31% less likely to divorce. Taking the SYMBIS assessment shows you VALUE your relationship and you want to make it the best future possible. You are saying "I am in IT to WIN it!" I want to be pro-active and equipped for this very special relationship. Check SYMBIS in greater detail.
It's your choice. You can walk "blindly" into your marriage or you can walk "eyes wide open" into your marriage!
41% of divorced couples say lack of PRE-MARRIAGE PREP contributed to their divorce.1 There is absolutely NO REASON for you to "blindly" enter into marriage today. There are so many resources to help couples prepare before they say "I Do." The CHOICE is up to each individual. You owe it to YOUR future and YOUR family's future to be the best educated and prepared for this lifetime journey YOU are about to start. SYMBIS is a fantastic starting spot for a couple to move forward with their relationship!
SYMBIS is YOUR relationship on paper.
Once each party takes the online assessment, a fifteen-page report will be sent to Doug and Sissy as your SYMBIS facilitators. Sessions will be scheduled for the four of you to go over this report together. You will learn about virtually every area of your relationship. Your marriage mindsets will be discussed. Your two personalities and how they come together with great strengths as well as where there is room for growth will be assessed. How each of you approach communication, conflict, money, and intimacy will be checked out. Your family, social and spiritual circles will be depicted as how they are blending together. Any caution flags will manifest with this assessment as well as "Hot Topics" for conflict. Together we will explore your roles and expectations as you start this new life. Basically EVERY area of IMPORTANCE will be depicted and discussed through these sessions. You will walk away KNOWING where your relationship currently stands. We believe YOUR RELATIONSHIP is worth this sort of preparation, don't you?
Two session options.
We offer two options for your sessions: 1) In-person sessions or 2) Zoom meetings. Working with couples in the wedding planning stage can be a bit challenging for some schedules. To accommodate couples with very hectic schedules or possibly one works out of town, we offer the online meeting option. It is our passion to work with each couple on an individual basis as to their specific need. Our goal is to get you through the SYMBIS process in the most efficient manner possible for both parties.
Registration and payment.
We are so glad you have decided to INVEST in your future marriage by participating in the SYMBIS assessment. The next step is for you to register below and it will direct you to your payment as well. The fee for SYMBIS is $185.00. This fee includes a $35 test fee for SYMBIS and a $150 fee for Pitcher Ministries 8-hours with each couple. Upon completion of the sessions, each couple will receive a $60 discount certificate off their Texas Marriage License. You do the math, is YOUR relationship worth such a small investment for such valuable lifelong relationship tools? Of course, you know our answer is YES...the question is what is your answer?
Invest In Your Relationship Now
1 With This Ring...A National Survey on Marriage in America. National Fatherhood Initiative. 2005.