Testimonials
January 27, 2023
We attended a BootCamp with Sissy and Doug, and at the end of the day we felt so encouraged and supported in our relationship. We felt like even topics we had already talked about as a couple had been expanded and given new ideas and approaches after the BootCamp. Sissy and Doug were thorough in not only their research, but also the use of scripture, which really meant a lot to us. They both took time to listen to things we wanted to work on as a couple, and related it to the scriptures and the research they brought to the table. Overall a really wonderful experience and we cannot recommend them enough. They will be the first couple we point engaged couples to for premarital counseling!
Greg & Madison
July 29, 2022
If you're engaged or shoot even if you are already married you should come do this BootCamp. They are honestly wonderful people who share Gods plan and intention of marriage and tools that will help set a great foundation for marriage. We feel so much more prepared and excited to get married even after having the hard and uncomfortable conversations that they brought to light for us.
Dameron & Kiana
February 19, 2022
We 100% recommend anyone who is getting married or is already married. It was such a great experience for both of us to be there and hear every way we can help our marriage be stronger and how to overcome certain obstacles. Learning to open our hearts to a wonderful marriage for not only us, our daughter and future children but most importantly. the marriage God wants us to have! 
Jonathan & Audrey
December 16, 2021
This was such an enlightening and fun experience. This experience really highlighted where we are as individuals and how we can transition into being one. I loved how accurate the SYMBIS results were and how I was able to learn more about my partner and myself. I would advise anyone to invest in their relationship and counsel with the Pitcher's! I am so glad we did.
Qieana
December 16, 2021
Me and my fiancé Qieana recently went through the SYMBIS with Doug and Sissy and I honestly loved every bit of it. I definitely feel like me and my fiancé are closer now then we were before. The SYMBIS taught me a lot about myself and even more about my fiancé, things that I didn't know before, but has caused me to love her even more by discovering more things about her personality and things like what makes her feel most loved. Overall I would recommend this to anyone that is engaged to be married or even those that are newly married, this was an amazing experience!
Devonte
October 26, 2021
The Pitchers are amazing and their ministry is an absolute blessing. My girlfriend (future wife) and I took both the SYMBIS and marriage boot camp provided by the Pitchers and have used the tools within those two courses to better our relationship and prepare us for an awesome, Godly marriage!
Christian
September 24, 2021
My boyfriend and I just completed working through the SYMBIS assessment with Doug and Sissy Pitcher. The entire experience was fun, challenging, and way worth it.
The SYMBIS assessment covered all the important topics, parenting, budgeting, conflict, beliefs about marriage, and how each of us personally feels loved. Each week the Pitchers showed up to our meetings prepared- with areas of our assessment highlighted, ready to facilitate deeper discussions. In the areas we wanted growth, they had a wealth of knowledge and valuable resources ready to give. They remembered details of our individual backgrounds, the history of our relationship, and they thoughtfully incorporated our past to help us envision our future. Because of our time with SYMBIS and the Pitchers, our relationship has significantly deepened in the most satisfying ways. If you're considering getting married, you need SYMBIS and Pitchers in your corner. It was the most incredible start to our lifelong journey.
Robin
June 1, 2021
Having Sissy as my life coach has been so beneficial and life altering! Creating and achieving goals is not a new thing for me but for the past two years I've been stuck in a rut. In one month of working together I have accomplished one of my top goals and I've made numerous steps in the right direction towards other goals. Coaching has taught me how to dig deeper into my subconscious mind to find the reasons behind my current actions and habits. We've even worked together to develop tools and logical steps to take before the next session to ensure I am making strides towards my desired actions and habits each week! I leave every session feeling stronger, redirected and recharged!
Teonna
July 17, 2021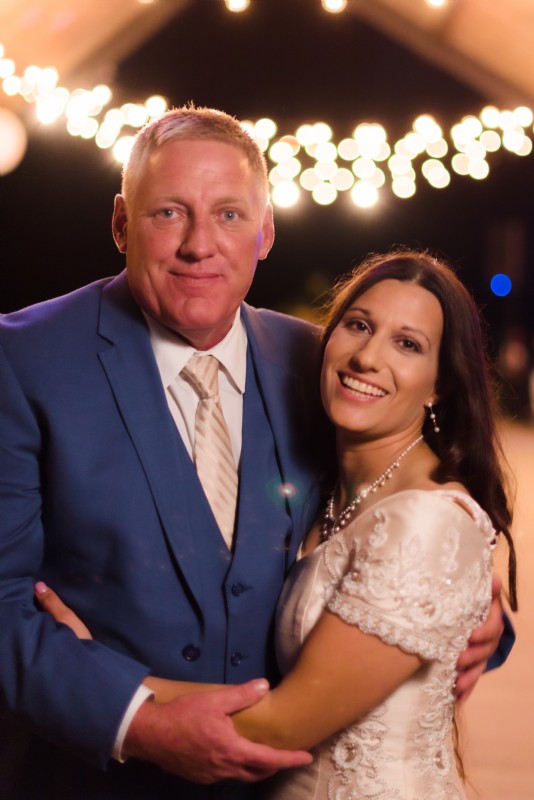 Recently attended Doug and Sissy Pitcher's Marriage Boot Camp. Didn't know what to expect. I quickly knew it would be an enjoyable class. The tag team teaching method and the passion each of them have kept me at attention, and made the day enjoyable. What was an 8 hour course seemed like just a couple of hours at the end. Practical, Biblical based instruction.
Thank you. Great job.
Albert & Amy
May 30, 2021
I attended the marriage boot camp May 1-2, 2021. The training was exemplary and applicable to daily marriage life. The instructors were real and the information they put out prepares you for marriage particularly when it is your 2nd marriage. They share what to expect with a blended family and how you will be tested. The key thing was to place God first and remain true to each other.
Finance was also a topic in this training, it is not always part of the conversation yet it is a huge cause of divorces.
This training as well as the instructors were a blessing to me and my wife. The volume of information provided during the training was unlike any other. I am so grateful to Doug and Sissy Pitcher for allowing God to use them to teach this class. Many lives will be blessed as a result of them yielding to God calling to start this ministry.
I highly recommend this training to couples who are thinking about or are in the process of getting married.
Cecilio